International Institute of Management
(Jointly Sponsored by The Global Open University, Nagaland and WIBP )
What is Employability ?


Employability refers to a person's capability of gaining initial employment, maintaining employment, and obtaining new employment if required. In simple terms, Employability is about being capable of getting and keeping fulfilling work. More comprehensively, Employability is the capability to move self-sufficiently within the labour market to realise potential through sustainable employment. For individuals, Employability depends on the knowledge, skills and attitudes they possess, the way they use those assets and present them to employers, and the context (e.g. personal circumstances and labour market environment) within which they seek work.

Employability is a two-sided equation and many individuals need various forms of support to overcome the physical and mental barriers to learning and personal development. Employability is not just about vocational and academic skills. Individuals need relevant and usable labour market information to help them make informed decisions about the labour market options available to them. They may also need support to realise when such information would be useful, and to interpret that information and turn it into intelligence. Finally, people also need the opportunities to do things differently, to access relevant training and, most crucially, employment. Both the supply and demand of labour need to be taken into account when defining Employability, which is often dependent on factors outside of an individual's control.

Employability is one of the four 'pillars' of the Employment Strategy, along with entrepreneurship, adaptability and equal opportunities.

For individuals, Employability depends on:

* their assets in terms of the knowledge, skills and attitudes they possess
* the way they use and deploy those assets
* the way they present them to employers
* crucially, the context within which they seek work.

The balance of importance between and within each element will vary for groups of individuals, depending on their relationship to the labour market.

The concept of Employability has been in the literature for many years. Current interest has been driven by:

* the changing nature of public employment policy, with increasing emphasis being given to skills-based solutions to economic competition and work-based solutions to social deprivation.
* the supposed end of 'careers' and lifetime job security, which have, of course, only ever applied to a minority of the workforce, the greater uncertainty among employers as to the levels and types of jobs they may have in the future, and the need to build new relationships with employees.

While there is no singular definition of Employability, a review of the literature suggests that Employability is about work and the ability to be employed, such as:

* the ability to gain initial employment; hence the interest in ensuring that 'key skills', careers advice and an understanding about the world of work are embedded in the education system
* the ability to maintain employment and make 'transitions' between jobs and roles within the same organisation to meet new job requirements, and
* the ability to obtain new employment if required, i.e. to be independent in the labour market by being willing and able to manage their own employment transitions between and within organisations.

Another key aspect of Employability is being able to get a particular job, once identified — sometimes included under career management skills, but is given prominence as a separate element here due to its crucial importance to securing employment. It centres around the ability to demonstrate 'employability' assets and present them to the market in an accessible way. This includes:

* the presentation of CVs etc., (including Records of Achievement)
* the qualifications individuals possess (both academic and vocational), perhaps accredited through prior learning
* references and testimonies
* interview technique, and, of particular importance
* work experience/track record

This view of Employability incorporates the dual aspects of supply and demand of labour to show that advancing one's position in the labour market by gaining credentials is partially dependent on structural factors outside the individual's control. The recent financial crisis demonstrates that global economic factors can and do have a significant impact on the likelihood of an individual securing a job regardless of their skills, credentials and social status.


What is Distance Learning ?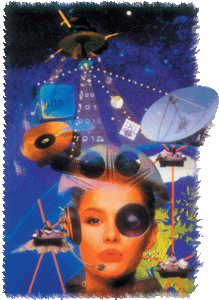 The defining feature of distance learning is that one does not need to attend the awarding university or the institution in person. Many professional institutions including The Global Open University Nagaland (TGOUN) are aware of the conflict that people face between the need to work full time and the need to acquire and keep up to date a professional degree and qualification.
Distance learning suits people for many different reasons. These could be family and financial circumstances, attending full time jobs, undergoing other academic and professional courses, being in business, industry, advocacy, activism, and other entrepreneurial activities....